Dry Auto Desiccant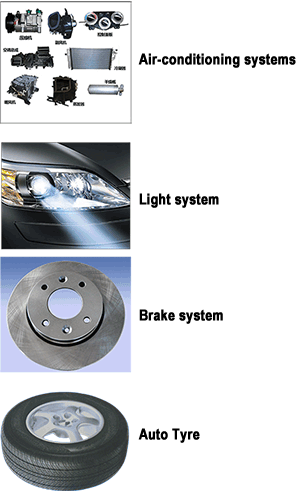 Dry Auto desiccant is used for moisture-proof and mildew-proof of auto parts.
Solutions
To solve the problem of fogging of the auto lights, TOPSORB provides a perfect solution. Dry Auto Desiccant can effectively adsorb humidity in auto lights, control "Dew Doint" and create a dry environment inside the lighting system, preventing the condensation and fogging phenomenon.
1、Air-conditioning systems: Used for drying various automobile air conditioners
2、Light system: Remove moisture in headlights
3、Brake system: Used for drying brake system
4、Auto Tyre: Used for anti-rust of steel cord to avoid accidents
Absorbent
Bentonite clay's main chemical component is montmorillonite, which is scalelike and with the color of white, grey, buff, pink, purple etc. It is a natural non-metallic sedimentary or volcanic mineral. Some are with porous structure, some are hard and brickle, some are soft and satiny. The simplest chemical molecular formula of montmorillonite is Al2O3•4SiO2•3H2O, theoretically, it consists of SiO2(66.7%)、Al2O3(25.3%)、H2O(5%). However, its factual component is much more complicated. Montmorillonite produced at different places is quite different in its components.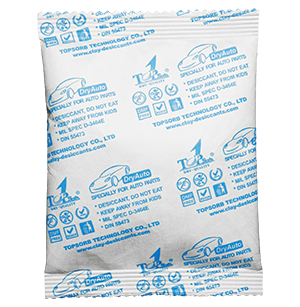 Absorption Capacity
The bentonite clay we use as absorbent has more than 95% montmorillonite in purity, much higher than other clay desiccant products at home and abroad. Its adsorption reaches 18%~20% at 40%RH
Advantage:
Absolute safety and 100% environmental friendliness;
Non-toxic and non-rusy, containing no any resolvable material
Produced according to the standards of DIN55473 and MIL-D-3464E
Good breathability, excellent resistance to dust and easy heat-seal
Product Picture
Application
Dry Auto desiccant is widely used in Auto parts ,precision machinery, instrument, electric and metal products and war-industry products etc